The Poor Vida team got busy over the last week, and has fleshed out the Poor Vida Hot Sauce shop with a ton of new spicy gear. New shirts, hoodies and more with spicy slogans and designs are ready to print and ship on demand. Check out our favorites below.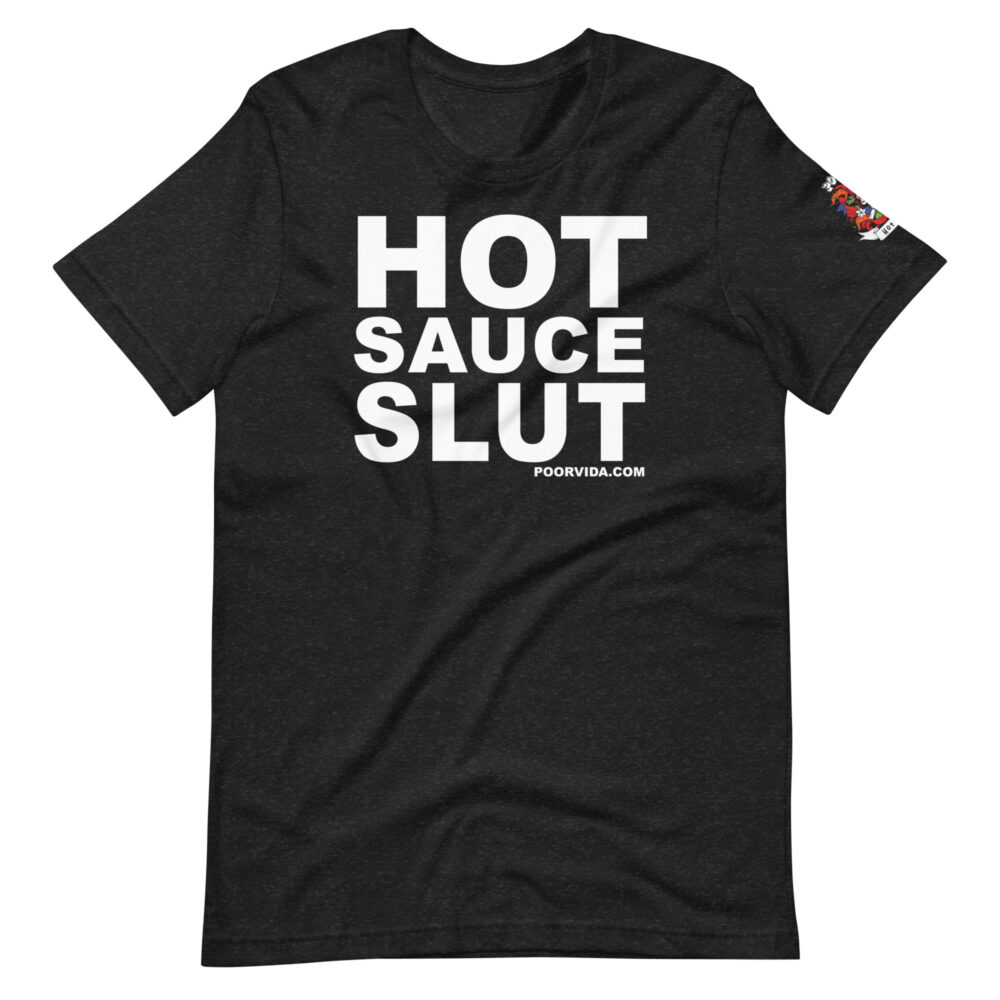 Hot Sauce Slut Block (Dark)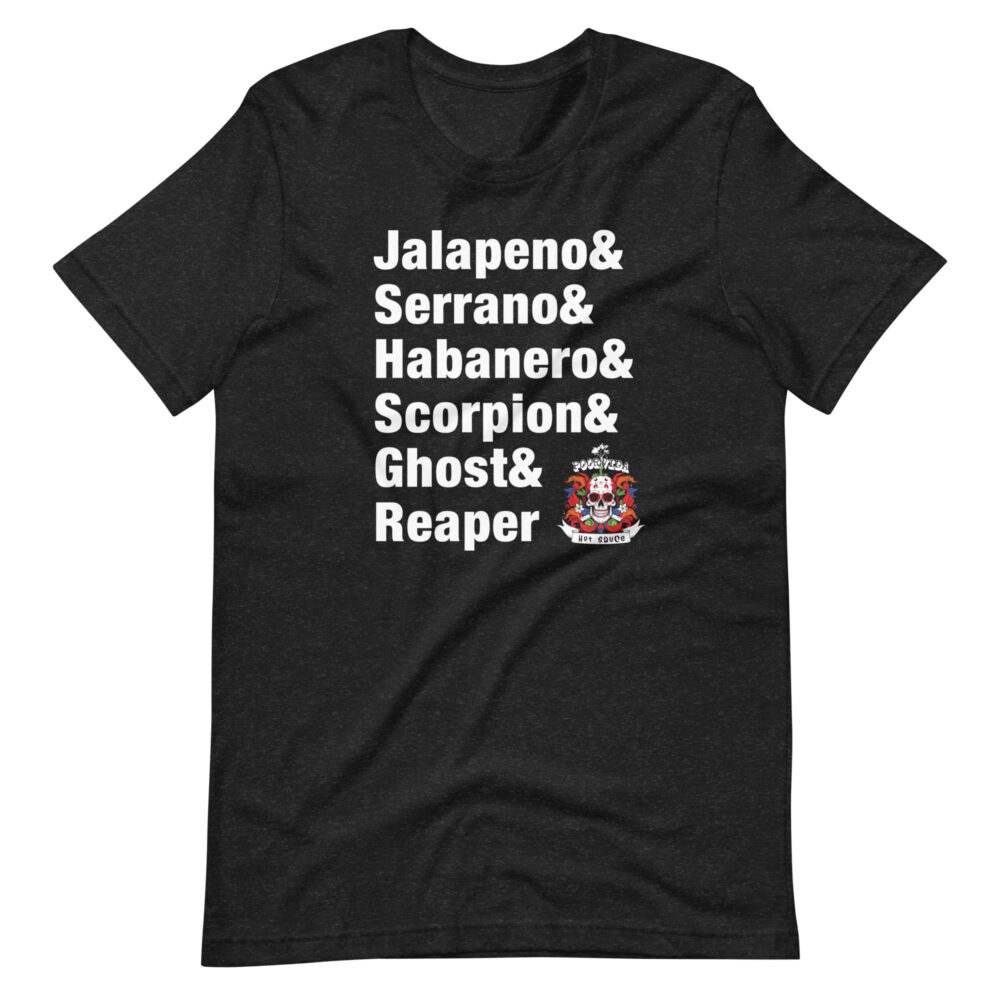 Ampersand Peppers
Most designs are available in multiple colors and types of clothing. Let us know your favorite! We also launched an Etsy site with many of these designs, and a bunch of funny seasonal products, so check us out on Etsy!